Nasal Delivery System
Doctor Pack developed an Innovative Nasal Delivery system designed for enhanced drug absorption, soft actuation, and consistent spray pattern delivery of intra-nasal powder/liquid drug formulations. Beside Multidose Nasal Spray, Special Unit Dose, Bi-Dose and Nasal Spray Powder Device with customized spray characteristics are offered. Customized development are possible at shortest lead time .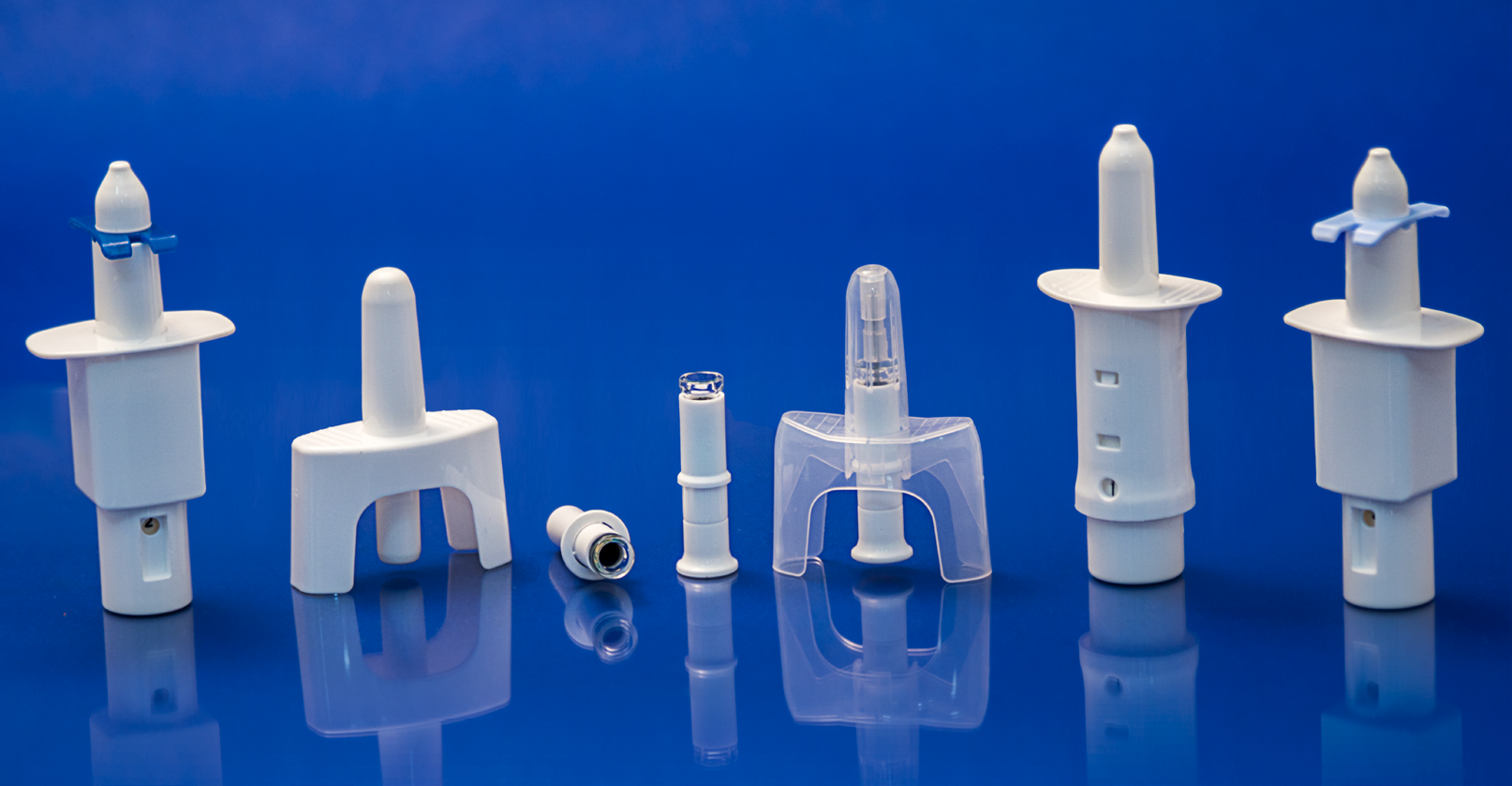 Unit/Bi-Dose Nasal Spray Devices
Product Features
Metered Dose Nasal Spray Pump: 50 – 140 µl delivery

Unit Dose Nasal Spray system, Bi- Dose Nasal Spray System

Dual Chamber Nasal Spray System

Unit Dose Nasal Spray Powder System

Nasal Squeeze Spray Pack:20 ml & 30 ml

Nasal Drops Pack –5 ml to 50 ml

Nasal Spray Pump Bottle/ Vial:10 ml, 15 ml, 20 ml, 30 ml Screw On neck bottle. 5,10, 15 ml snap on /crimp on Vial.