Quality
We are committed to "The Total Customer Satisfaction" by:
Delivering the best to our customers in terms of products, services, and economics by strictly adhering to the international standards and systems being adopted by us. Implementing and sustaining current Good Manufacturing Practices at all level. Striving for continual improvement in the respective areas of innovation, product quality Production processes, Training, On Time Delivery, Waste reduction etc.
Quality to us means more than just fulfilling minimum requirements as we build quality right from the design stage to the development and manufacturing process. Our commitment to the quality is evident by our accreditations such as ISO 15378 for Primary packaging, ISO 13485 for Medical Devices, ISO 14001 for EMS, ISO 45001 For OHAS CE Marking & Type III DMF.
QSR as per 21 CFR 820, 21 CFR 210/211 are adapted and followed throughout the Operations.
Our labs are well equipped for product & process validation. Our processes are designed for traceability and controls. Doctor Pack products comply with USP, EP, JP & other regulatory standards.
Doctor Pack provides IPR protection to each customer. We are well accustomed to strict demands on quality, timing and production. This gives Doctor Pack a competitive edge as a world-class development and supply partner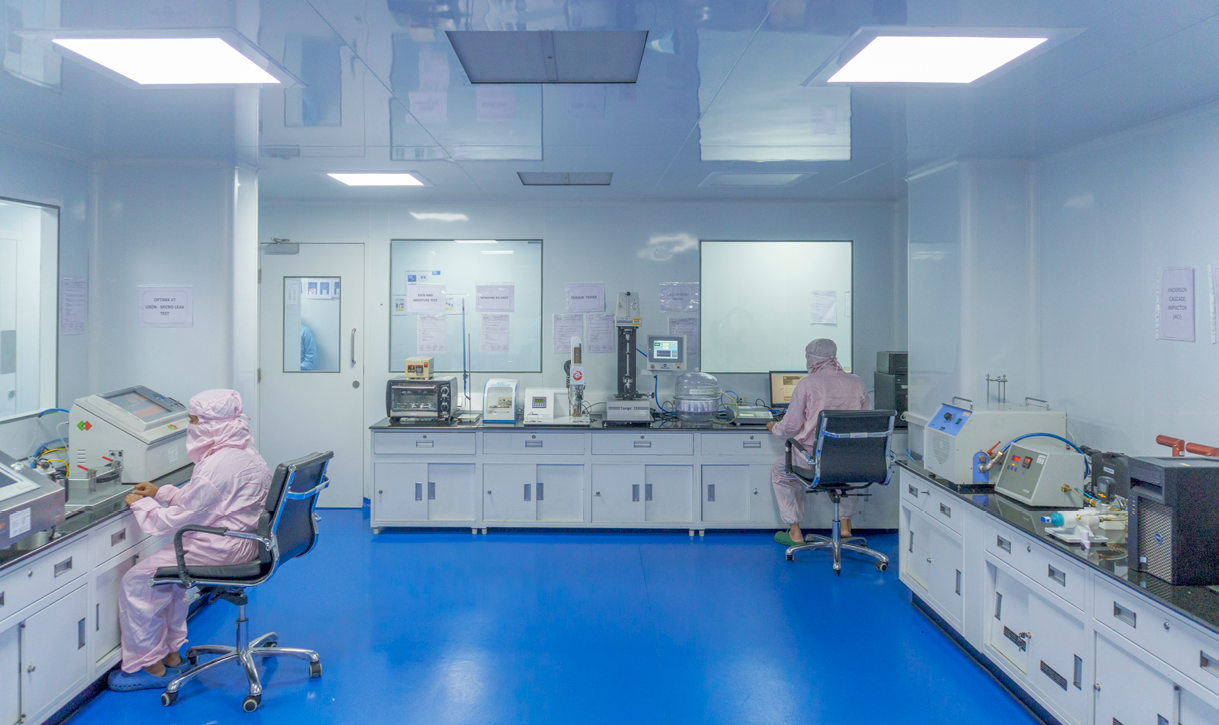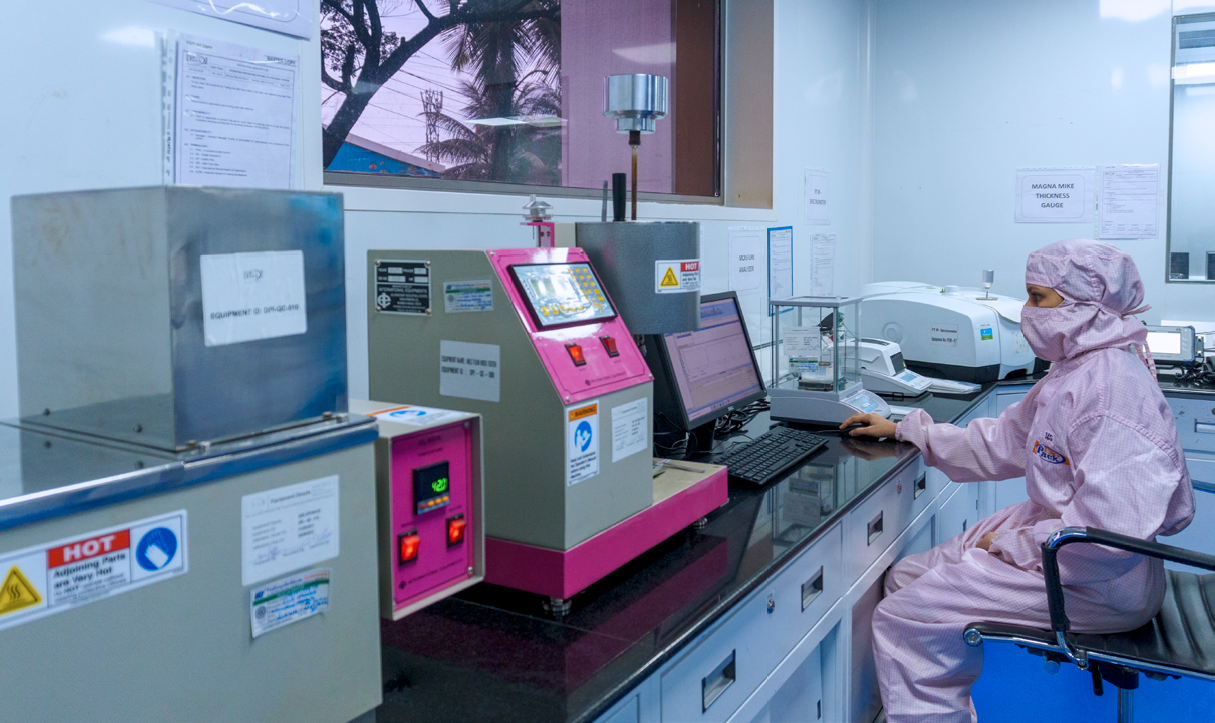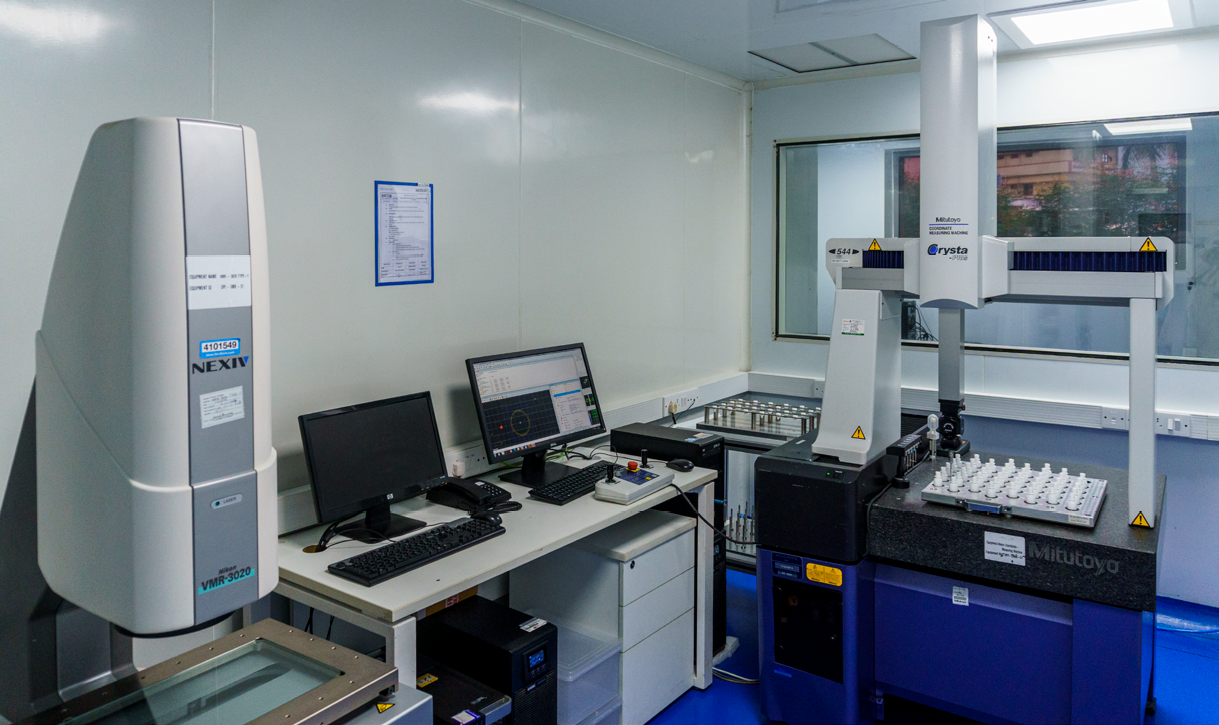 Precise Thickness Measurement
Regulatory
The commitment to consolidate a Quality Culture within the company continues. Substantial investments in robust regulatory and quality systems ensure reliability in development, manufacture and supply of products & devices. The Documentation includes the
Risk Management

Mould and Machine Validation covering DQ, IQ, OQ, PQ

Product Testing and Validation as per the apt standards

EU directives for CE Marking, USA Type III DMF

Full batch documentation with Digital Batch Manufacturing Record
Electronic BMR &Bar code system provides quicker retrieval, easy Identification, traceability of products, raw materials, machine, mold, and other manufacturing details etc. of the manufactured batch. Most of the products has Type III Drug Master File& CE mark. At Doctor Pack, we have an extensive exposure to the preparation and submission of apt documents for DHF, 'CE' marking, 'Type-III DMFs', and the 510 K (Pre-market Notification)requirements.